Monthly Archives:
January 2016

It dawned on me today why isn't there a national archery show every year? My other hobby is Astronomy and we have an Astrofest in February in London with talks and trade stands and then there is another astronomy show in Coventry around May time.
I am now imagining an archery show with all the main archery retailers having stands with lots of archery equipment to buy, then having some talk sessions whether they are from professional archers, motivational speakers, equipment manufacturers, trainers, coaches, judges etc.
Another area could be a shooting area to enable you to try out new archery kit like bows etc, and there could be demonstrations by archers or demonstrations by equipment manufacturers like Easton, Hoyt etc of their latest equipment.
Archery GB and Bow International could feature heavily and probably organise the whole show.
So why isn't there an archery show like this, come on somebody sort it out. I would definitely attend. Other sports and hobbies seem to have their own shows.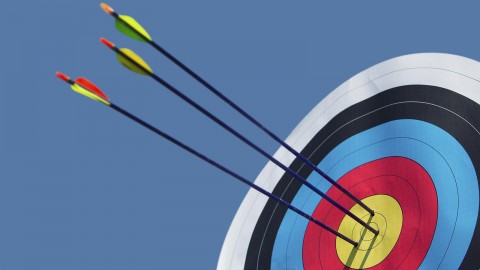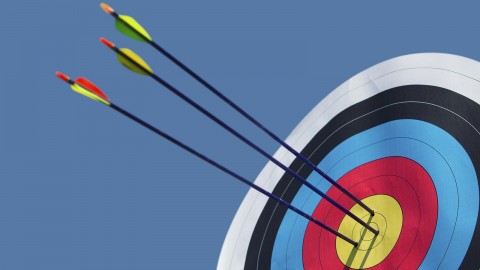 For archery training tonight we shot at Portsmouth targets. I didn't have a great start, it's important for me to remember about the string picture again in order to make a good shot.
I also found that it was important for me to remember to drop my draw shoulder, as I began with my shoulder quite high, but once I focused on it and made it drop to become more horizontal and in-line my shots fell more on target.
I notice that the arrow came off the arrow rest a couple of times tonight. I then noticed that the arrow rest had moved slightly. So I got out my allen key and modified the arrow rest so the arrow sat nicely into the slight dip in the metal arrow rest arm part.
I was contemplating winding my limb bolts in to go from 38lb pull to a 40lb pull on my 34lb recurve limbs. The problem is then my old Easton XX75 Platinum Plus 1916 arrow spine may be incorrect. I have thought about purchasing some Easton Fatboy arrows with a 500 spine, but I might wait now until we go back indoors later in 2016.
Today was the 1st archery shoot after Christmas, and I hadn't shot since well before Christmas. I always had the intention to practice over the Christmas period but never managed it with the weather being so bad outside.
Well anyway we shot a Portsmouth round today to ease ourselves back in to shooting. It didn't go too badly but I only managed a 464 score, which is only an E classification. I think the problem is that I did not start getting 9s and 10s until about half way through the round. The problem seemed to be getting the correct string picture then I was away. But after this and towards the end of the round fatigue started to set in, as I knew it would pulling 38lb and not practicing for several weeks.
It's amazing how many people got Santa to bring them some new archery equipment. Such things purchased included new archery bags, new long rods, new arrows, risers, limbs, sights, strings etc. There must have been at least 5 people out of 15 with some sort of new equipment.
Mike W. pictured with his 10 10 10 end today.