The nice people at Mantis sent me an X8 Archery Shooting System to try out over lockdown. If you don't know what this is, it's a dongle that attaches to your bow and connects to an app to tell you how well you are shooting. It can't give you tips – yet, but it can tell you alot about your shooting overall. This includes your shot timings and if you cant the bow, and a lot more.
Most of the data you receive back is split into several sections including your set-up, hold and release. The app shows you how much you move left and right and up and down in each phase of your shooting.
The dongle itself requires charging via a USB socket and the battery lasts ages. It connects to your phone or tablet via bluetooth.
When you buy the Mantis X8 it comes in a nice hard shell case, with a 3M sticker and plastic adaptor to position on your bow. You are supposed to leave the 3M sticker 24 hours to cure and then you can slide on the dongle and start shooting. Setup is really easy on the app. The app is available on Google Play and on the Apple App Store.
The great thing about Mantis and the app is that it is continually being updated, and they have a lot of plans for the app in the future. The latest addition has been for detecting the clicker for recurve archers.
I have made several YouTube videos about the Mantis X8. These have been on unboxing, setting up and using it with my recurve and compound bows so check out the video links on YouTube below:
Mantis X8 Shooting Analysis System Unboxing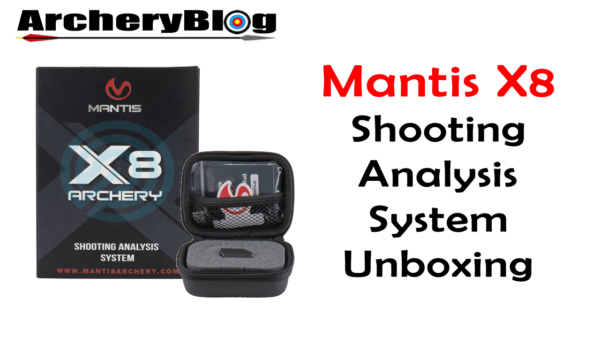 Mantis X8 Shooting Analysis System Setup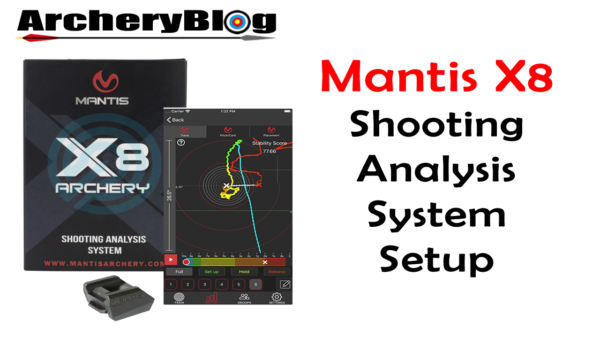 Mantis X8 Shooting Analysis System App and Results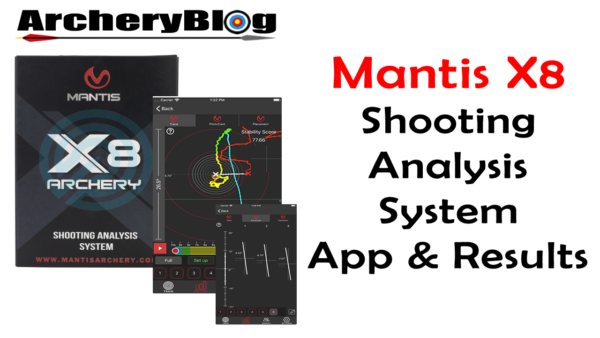 Using the Mantis X8 with my Kinetic Mirage Compound