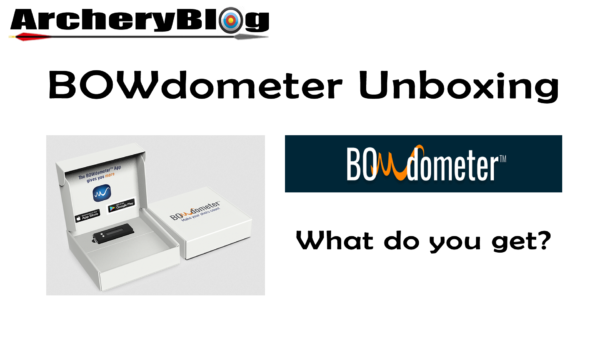 I was really happy to partner with BOWdometer and become one of their ambassadors. The great thing about being a BOWdometer ambassador is of course getting a BOWdometer for free, but actually learning about what it can do and how great the company who manufacture it are.
BOWdometer Unboxing
If you purchase the BOWdometer yourself insode the lovely BOWdometer box you will get:
BOWdometer
Mount with velcro straps
Sticker
USB charging cable
Instruction booklet
The mount comes with velcro straps so it's really easy to put the BOWdometer anywhere on your bow and easily remove it, in case you need to charge it. The mount also has 3 holes in it. This allows you to remove the velcro straps and use a bolt (the same size as your stabiliser mounting threads) to position it somewhere else. As the BOWdometer can be positioned either horizontally or vertically.
When you get your BOWdometer, remember to charge it before you do anything else. Use the USB cable that came with it and plug it into either a laptop, PC, hey even a USB port on a printer! Or just just a mobile phone mains adaptor.
The BOWdometer does not have to be used with the BOWdometer app, as the BOWdometer has it's own screen and two buttons on it. But it is worthwhile downloading the app and syncing it with the BOWdometer as the app contains a lot more information that you otherwise can't see.
Buy a BOWdometer
If you want to purchase your own BOWdometer direct from BOWdometer head over to their online shop and order yours today.
BOWdometer Ambassador Goody Bag
If you become a BOWdometer ambassador on top of the BOWdometer itself, I also got sent:
An extra plastic mount
2x bolts to hold the mounts in place
2x vinyl wraps to personalise it
An extra different BOWdometer sticker
BOWdometer notebook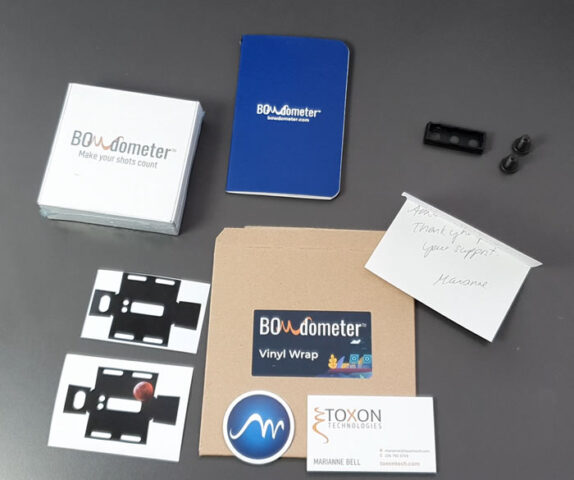 BOWdometer Unboxing Video
As it's a lot better to actually watch unboxing, why not head on over to my YouTube channel and watch my BOWdometer Unboxing video.