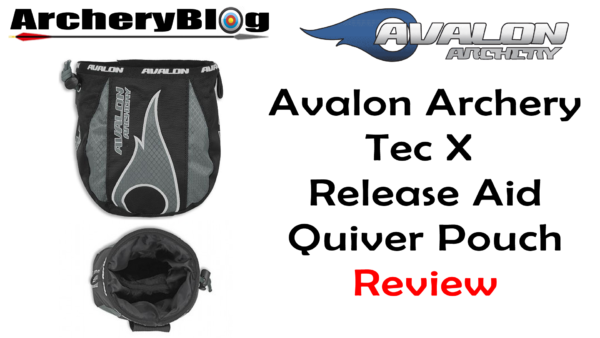 Archery pouches have been around for a while now. They are very popular with compound archers, but since the take up of field quivers by recurve archers, recurve archers have also started to use pouches as well. This is mainly down to the lack of pocket space in a field quiver which is a lot smaller that a traditional target quiver.
Compound archers would keep their mechanical release in the pouch, but what would a recurve archer use one for? Well they could also keep their finger tab in it. But these pouches seem to have a lot more uses. They could hold anything from your car keys, sweets, hand warmers etc.
The pouch I am looking at today is the Avalon Archery Tec X Quiver Pouch. It was very reasonably priced at just under £10 and is quite large in size. Large enough to get my whole hand in, and wear it like a mitten/glove. Avalon produce their pouches in a range of colours. I have the grey version.
Inside the pouch has a divider, so there are two halves to the pouch. It also has a furry lining, which feels very nice and soft. Outside there is a belt loop and drawstring.
I know it's another item to wear around your waist but I can see its use for a recurve archer, as it's a great place to store things and you don't have to use it all the time. But for under £10 it's built really well, and seems like it will last a really long time. So what's not to like.
Get your Avalon Tec X Pouch on eBay.
If you want to see the pouch in person, head on over to my YouTube channel and watch my Avalon Archery Tec X Quiver Pouch Review.