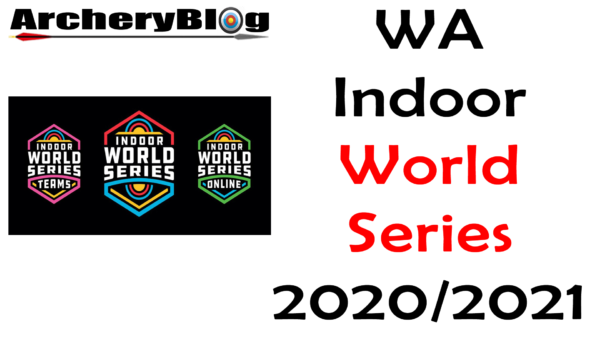 Registration for the World Archery Indoor World Series 2020/2021 has now opened online.
It's totally free to enter as an individual for everybody, there is a payment if you want to enter a team.
This indoor season World Archery wants everybody getting back to the range shooting, so have organised a monthly WA18m shoot over several stages.
Check out my World Archery Indoor World Series video on YouTube: https://youtu.be/UfIKkBMy5aQ
World Archery Calendar dates:
Stage 1: 21-22 November 2020
Stage 2: 19-20 December 2020
Stage 3: 16-17 January 2021
Stage 4: 13-14 February 2021
Finals (teams only): 27-28 February 2021
Categories:
Barebow women
Barebow men
Compound women
Compound men
Recurve women
Recurve men
Format:
18 metres
60 arrow ranking round
Any40cm official target face

Single spot
Triple spot (vertical)
Triple spot (triangular
Full Rules: https://extranet.worldarchery.org/documents/index.php/documents/?doc=5258
Registration: https://extranet.worldarchery.org/wareos/
For more information check out my World Archery Indoor World Series video on YouTube: https://youtu.be/UfIKkBMy5aQ