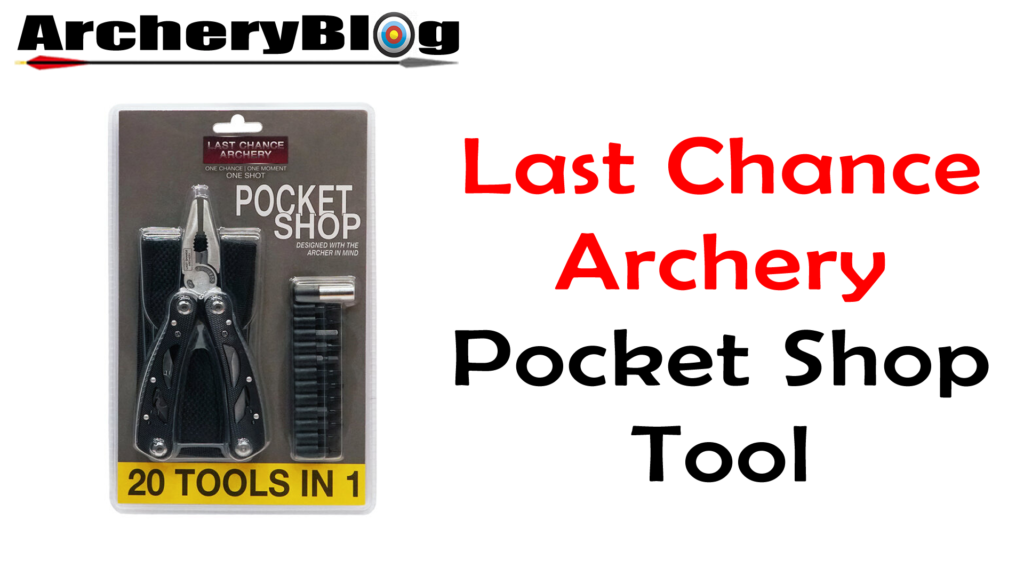 The Last Chance Archery pocket tool is a 20 in 1 multi-tool especially designed for archery purposes.
Along with the tool comes a Velcro case with a belt loop on it, that nicely stores all the attachments that come with the Last Chance Archery multi-tool. There is also a small Allen key so you can adjust the tension of the multi-tool which adjusts how easily the tools spread out from the tool itself.
The multi-tool is made of a CR2 stainless steel.
Pocket Shop Tools List
On the multi-tool itself is a number of useful tools including:
Needle Nose Pliers
Pliers
Shearing Device
Nail File / Ruler
Large Slotted Screwdriver
Small Slotted Screwdriver
Sharp Knife
Saw Blade / Fish Knife
Scraping Tool
Phillips Screwdriver / Hex Interchange
Bottle / Can Opener
Hex Bit Socket
Hex Bit Set
Allen Head to Adjust Handle Tension
Pocket Shop Slot On Tools
Along with the main tool is a range of magnetic slot on tools perfect for archery bows. The list of magnetic tools includes:
Hex Bit Socket
Torx 15
Torx 20
1/4" Allen
7/32" Allen
3/16" Allen
5/32" Allen
9/64" Allen
1/8" Allen
7/64" Allen
3/32" Allen
5/64" Allen
1/16" Allen
Overall, this is a really made multi-tool. It would make a brilliant addition to your archery tools in your kit bag. It would also make a great gift for someone.
Pocket Shop Multi Tool YouTube Video
If you want to see the tool for yourself, check out my YouTube video of the Last Chance Archer Pocket Shop Tool in which I show off the Last Chance Archery Pocket Shop multi-tool and show you each and every tool on-board.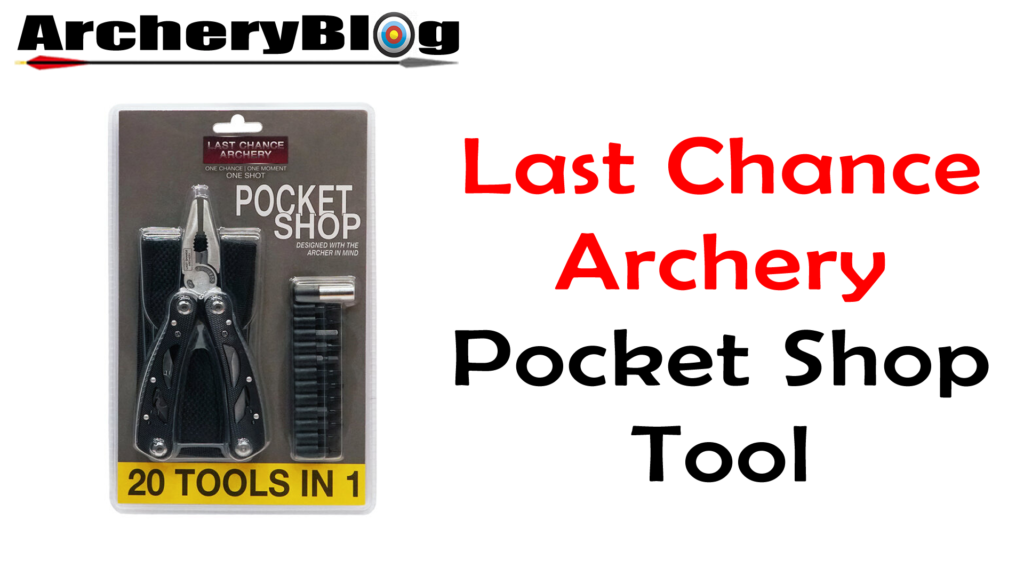 How To Order the Pocket Shop Tool
You can purchase the Last Chance Archery Pocket Shop Tool directly from Last Chance Archery in the US, otherwise you'll need to look to your local archery retailer or try eBay