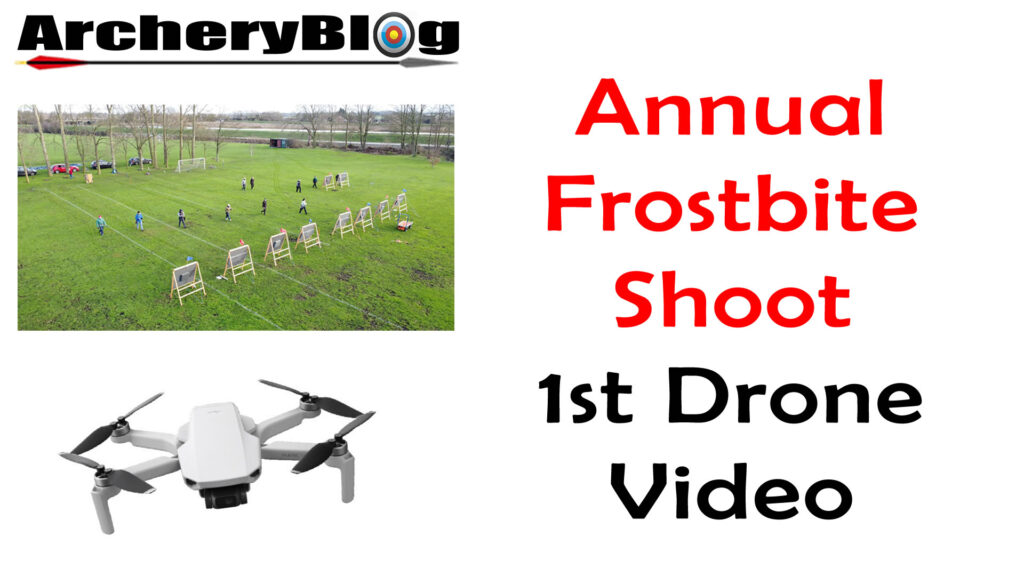 I decided to buy myself a DJI Mini 2 for Christmas and my second flight was at my archery club. I decided to try and video our Annual Frostbite shoot we have every year on the first Saturday of January. Apart from learning how to fly the drone, you then need to learn how to get good video and put it all together. I have posted the video on my YouTube channel. I must admit it's better with sound on, as without a sound track the video does seem a bit boring.
Admittedly I think when creating a video it should also included some footage of archers actually shooting and some video of archers at the target face scoring and collecting arrows. This was sadly lacking in this video I did, but a bit of fun anyway.
Watch the drone video on my YouTube Channel.
If you're thinking about buying a drone, so far I can really recommend the DJI Mini 2 that I currently have.