The WNS SJA-40 archery sight is an all-metal sight in a range of different colours and handedness. We used to purchase a simpler sight for using at beginners' classes, but we found that some of these will tend to crack on the sight block area. With the WNS sights they are all metal on the sight block so cracking should not happen anymore. They do cost a little more than the cheapest sights on the market, but I think the extra cost is worth it as they should last a lot longer.
The WNS SJA-40 come in a clear plastic case with the mount block, sight arm and sight block as well as some Allen keys to screw it all together. So, there is no separate sight case at this price, so the WNS SJA40 also makes a good beginners' sight which you might buy when purchasing your first archery kit, as I have seen beginners at our club use them as well.
Once screwed together and in place the WNS SJA-40 gives a very solid feeling. Sometimes on some cheaper sights you will find they rattle loose quite quickly.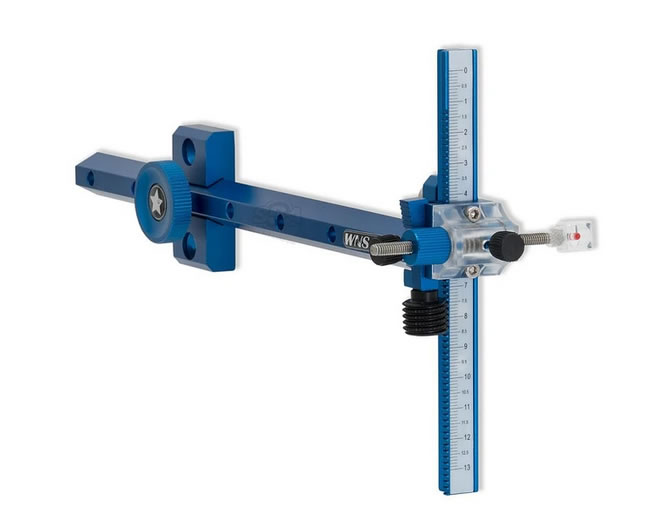 The sight is easy to adjust both in and out on the sight arm, it won't slide but you do have to unscrew it completely then move the sight arm and screw it back in. The elevation is also easy to adjust, and the sight pin itself looks very professional.
As the WNS SJA40 is all metal it also has a nice weighty feeling to it which also make it feel a quality item, one that should last.
The WNS SJA40 is also available in a range of colours including red, silver, black, blue. So, there is a colour for everybody.
Overall, I am really impressed with the build quality of the WNS SJA40, especially for its low price. I can thoroughly recommend this sight whether it's for either using it on a beginner's class or for archers looking for their first archery sight.
If you want to see me reviewing the WNS SJA40 in person, then head on over to my YouTube channel and watch my WNS SJA40 Sight review video.
Whilst you are there don't forget to subscribe to my archery YouTube channel.