Today was one of our last chances to shoot a Portsmouth before the indoor season finishes and we move outside in early April.
Having been told to change my release has really helped. Previously I was just releasing under my chin and not drawing the release back. I do find that releasing back has helped a lot and it also seems to keep the string in a straight line as it comes back through.
I still lost some of my energy and felt the bow move around a bit when I had about 6 ends to go. In the end I finished with a personal best of 526, my previous was 524. It was also nice to have a 10 10 10 end.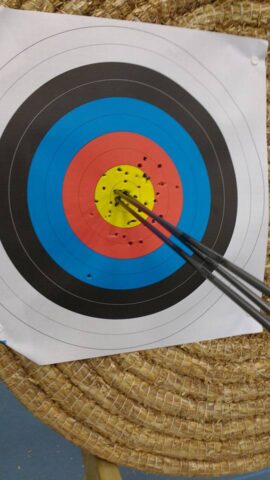 I did drop the odd shot with my worst scores being 2, 5 and 7.
This puts me in a good mood with the Fenland Archers Portsmouth 2016 shoot next Saturday 19th March.